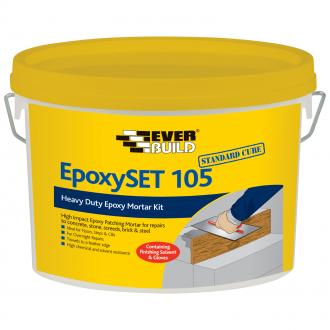 EPOXY PATCHING MORTAR 5KG 105
Product Code: 84ANG0020
EpoxySET NF is a two-part, fast curing, epoxy resin adhesive blended with fine aggregate for bedding, gap filling and repairs to concrete, brick, stone and steel.
It does not shrink or slump on curing and its impact resistance, and mechanical strength is significantly greater than that of concrete.
Resistant to chemicals and solvents.
Back to Listings