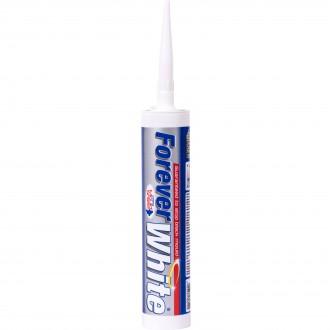 FOREVER CLEAR SILICONE 295ML FOREVERCLEAR
Product Code: 84EVE0060
Forever Clear is a superior silicone sealant that is permanently waterproof and flexible and ideal for sealing: shower bases and cubicles, wetrooms, around baths, sinks and basins. It is also ideal for use in kitchens and utility rooms and for sealing around window and door frames.
With Mould Shield anti-bacterial solution integrated into the manufacturing process, Forever Clear is proven to protect against mould, mildew and bacterial growth to the sealant.
Forever Clear is independently tested and certified by an accredited microbiological laboratory to show no mould growth after more than 10 years simulated ageing. Forever Clear now also contains an Anti-Bacterial additive which kills germs.
Back to Listings