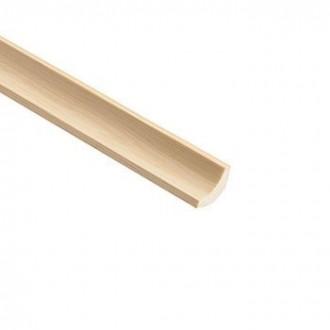 PRIMED SCOTIA TM731P 15MM X 15MM X 2400MM
Product Code: 71MOU0600
This primed Pine Scotia is ideal for disguising rough joins and gaps. Suitable for use on internal corners. Gently curved, concave design. A perfect finishing touch for wooden flooring projects.
A simple curved profile with a squared corner for a subtle addition.
Our Pine products are made using a lightweight, straight grained softwood which is easy to work with. Due to its strength, elasticity and relatively low cost, pine is a popular choice to be used in a variety of projects.
Back to Listings